5 most popular hotels in Dubai
Dubai is known for its extraordinarily luxurious hotels that spoil guests with stunning, well-appointed rooms, gourmet international cuisine and extra amenities. If you are interested in renting a yacht in Dubai, you should also take care of choosing the right place to stay. In this review, we have collected descriptions of the popular Persian Gulf Paris hotels.
FIVE Palm Jumeirah Hotel
FIVE Palm Jumeirah is an unrivaled hotel that reflects the charm and atmosphere of Dubai. This stylish hotel is set against the breathtaking backdrop of the beach and the horizons of the Arabian Gulf. It offers 470 luxurious rooms with ocean or city views. Hotel guests will be offered a private balcony, high-speed internet access and free drinks. This is a popular party place with many restaurants, bars and nightclubs, opening up new opportunities every day. Whether you are looking for gastronomic delights or want to dance the night away, FIVE Palm Jumeirah offers extensive leisure options.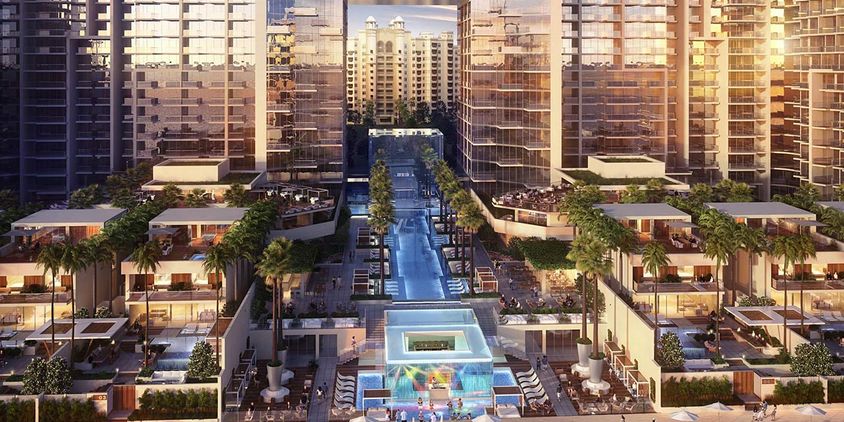 Here you will find a beach on the legendary island of Palma with its relaxed and fresh atmosphere with background music and water sports, as well as a bar that serves drinks, salads and sandwiches throughout the day. Combining luxury and style with Dubai's elegance, FIVE Palm Jumeirah Hotel has a range of restaurants, including Maiden Shanghai, Quattro Passi and The Secret Room, which serve chilled cocktails throughout the day.
Atlantis The Palm
Atlantis The Palm Hotel is located on the largest man-made island in the world, Palm Jumeirah, and can offer a wide variety of opportunities for couples and single travelers on business. There are many restaurants with international cuisine, as well as bars. Among the entertainments, it is also worth mentioning the Aquaventure water park, the Lost World aquarium and the Dolphin Bay dolphinarium. Guests at Atlantis can enjoy breathtaking views of the azure waters of the Arabian Sea, sandy beaches and Dubai's breathtaking skyline.
Waldorf Astoria Dubai Palm Jumeirah
Located on the man-made island of Palm Jumeirah, Waldorf Astoria Dubai Palm Jumeirah offers elegant rooms with sea views. This tranquil oasis, perfect for relaxing on the sea, has a magnificent Waldorf Astoria spa with 12 treatment rooms and two separate suites for couples, as well as a set of 50 luxurious services that can give vacationers a sense of harmony and well-being. Indulge yourself in one of the excellent restaurants or bars by tasting contemporary Italian cuisine at Heinz Beck's Social Restaurant, Vietnamese dishes at LAO or signature cocktails at Serafina Bar. There is also a water sports center that offers daily excursions on the water, scuba diving, kayaking and can offer two temperature-controlled pools.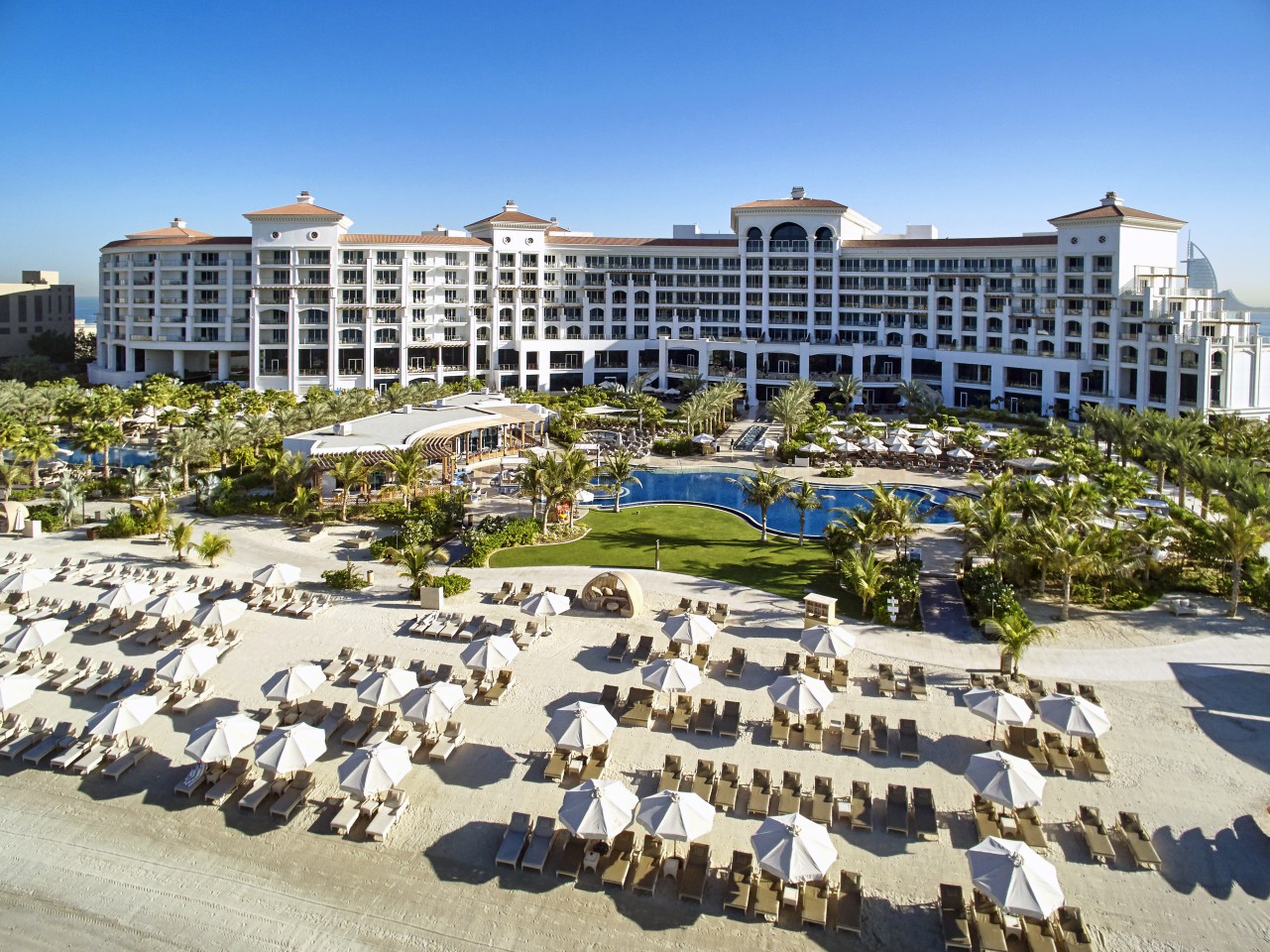 Jumeirah Al Qasr
The territory of the Jumeirah Al Qasr Hotel is one of the best beach resorts in Dubai. The hotel has almost 3 hundreds of luxurious rooms decorated in traditional Arabic motifs. Hotel guests can also enjoy breathtaking views of the bay. Hotel Jumeirah Al Qasr can offer couples, friends and families access to water sports, restaurants, the traditional Arab souk of Souk Madinat Jumeirah and free entry to Wild Wadi Waterpark. This hotel is ideal for families and is able to please guests with a large pool complex with special areas for children, a rich Arabic-style buffet lunch and other services.
Armani Hotel Dubai
The magnificent Armani Hotel Dubai combines the classic design of Giorgio Armani with great hospitality. It offers innovative and chic rooms in the building of the world famous Burj Khalifa. Customers can enjoy gourmet restaurants, a gourmet spa and direct access to Dubai Mall. A distinctive feature of the hotel is the swimming pool with a bar, hot tub, jacuzzi and sauna. Fashion lovers will appreciate the graceful Instagramtable pool with its magnificent backdrops at every turn, as well as custom-made fabrics, custom-made Armani furniture and an impeccable view of the Dubai skyline.
The UAE is a fabulous country with luxurious resort sites and gardens nurtured here among the hot sands, as if by magic. In the UAE, yachtsmen can find wonderful beaches, a wide selection of entertainment and pompous hotels. Traveling to the UAE is always a huge supply of impressions and relaxation, giving you a new understanding of what service should be of the highest class. Take advantage of 2yachts offers for organizing an unforgettable vacation on the sunny coast of the Persian Gulf – we can offer a large selection of yacht rental options with various parameters. We wish you a pleasant stay in the country of sheikhs – UAE!