Major Crimes Statistics For Jamaica Since January 1, 2022
The Jamaica Constabulary Force (JCF) reported via their official Twitter account some hours ago that the spree of murders that have occurred in Jamaica since the start of 2022, has surpassed that of the murder cases in 2021 by four percent. The accumulated major crimes from January 1, 2022, through to the end of July this year, are on par with the major crimes that took place in 2021 following the same timeline.
The JCF stated that on a statistical scale, 1 percent of murders have occurred due to mob killings, 9 percent are still being investigated, 14 percent were because of interpersonal conflicts and 70 percent were a result of gang activity.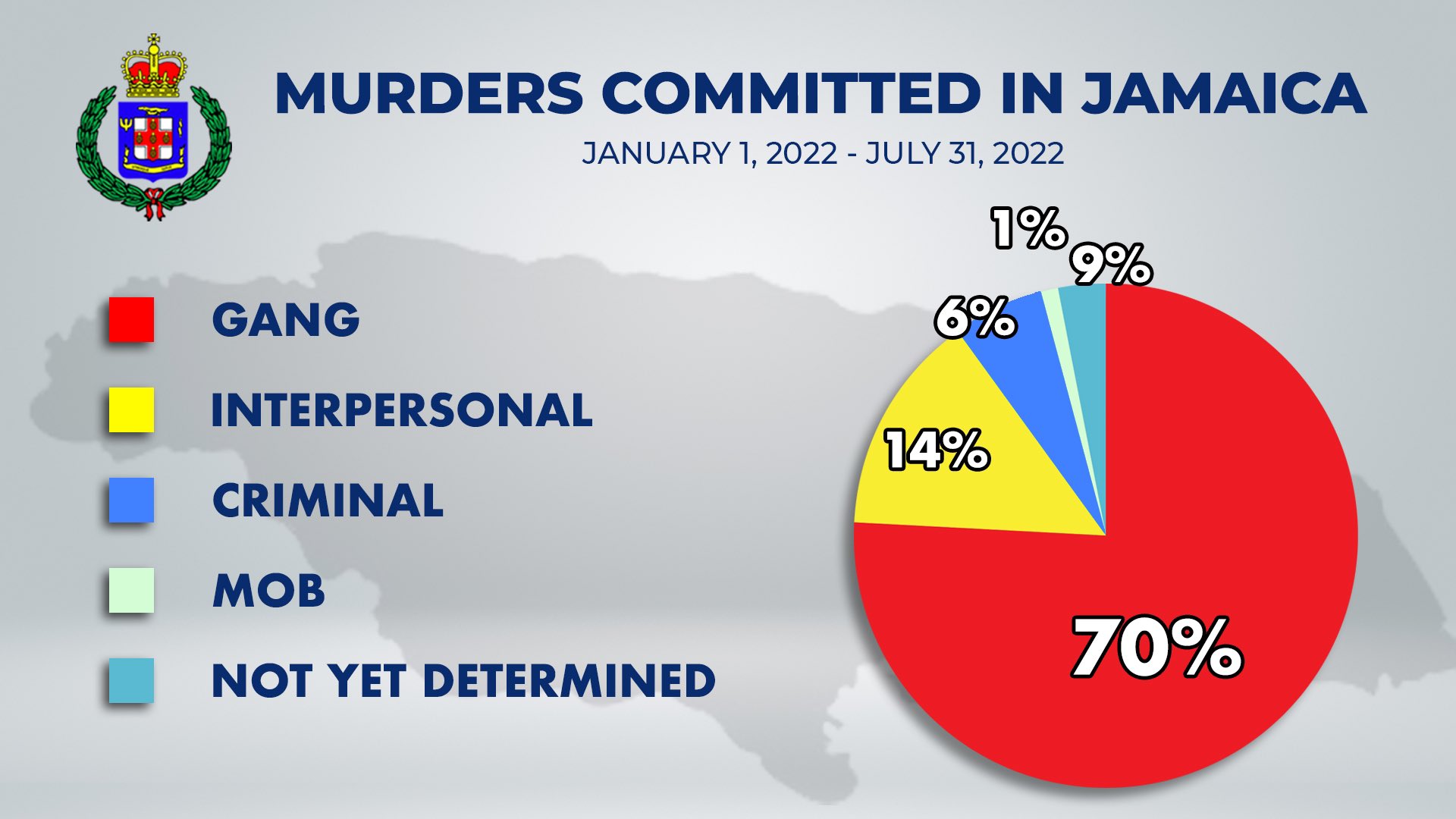 During a Press Conference earlier on Tuesday, Major General Anderson declared that firearm seizures have also increased by 4 percent since the year began with firearms seized numbering 488.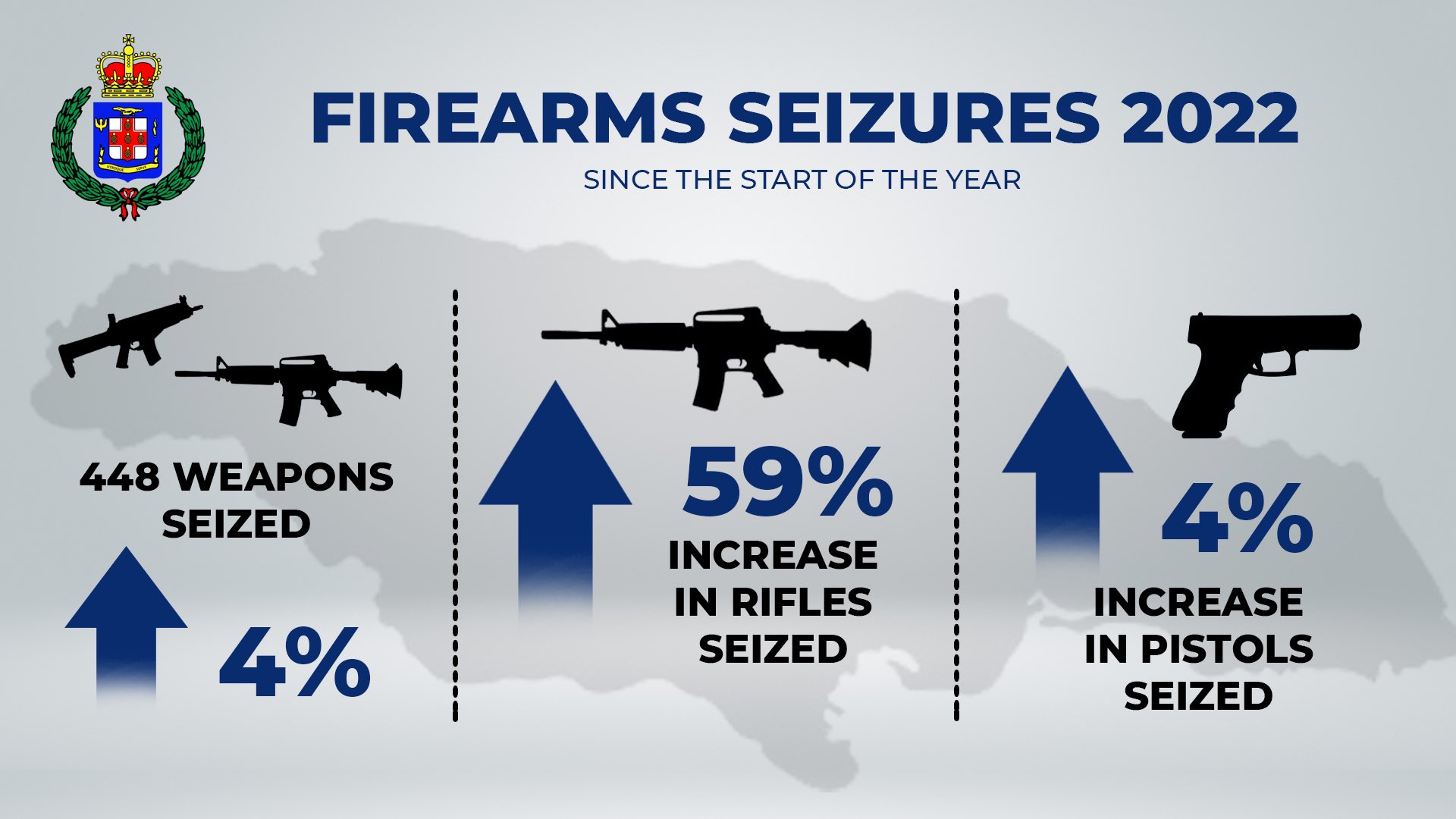 He also detailed that shootings have been fewer by 8 percent than last year at this time, rape is down by 16 percent, and robberies and break-ins have increased by 10.5 percent and 3 percent respectively.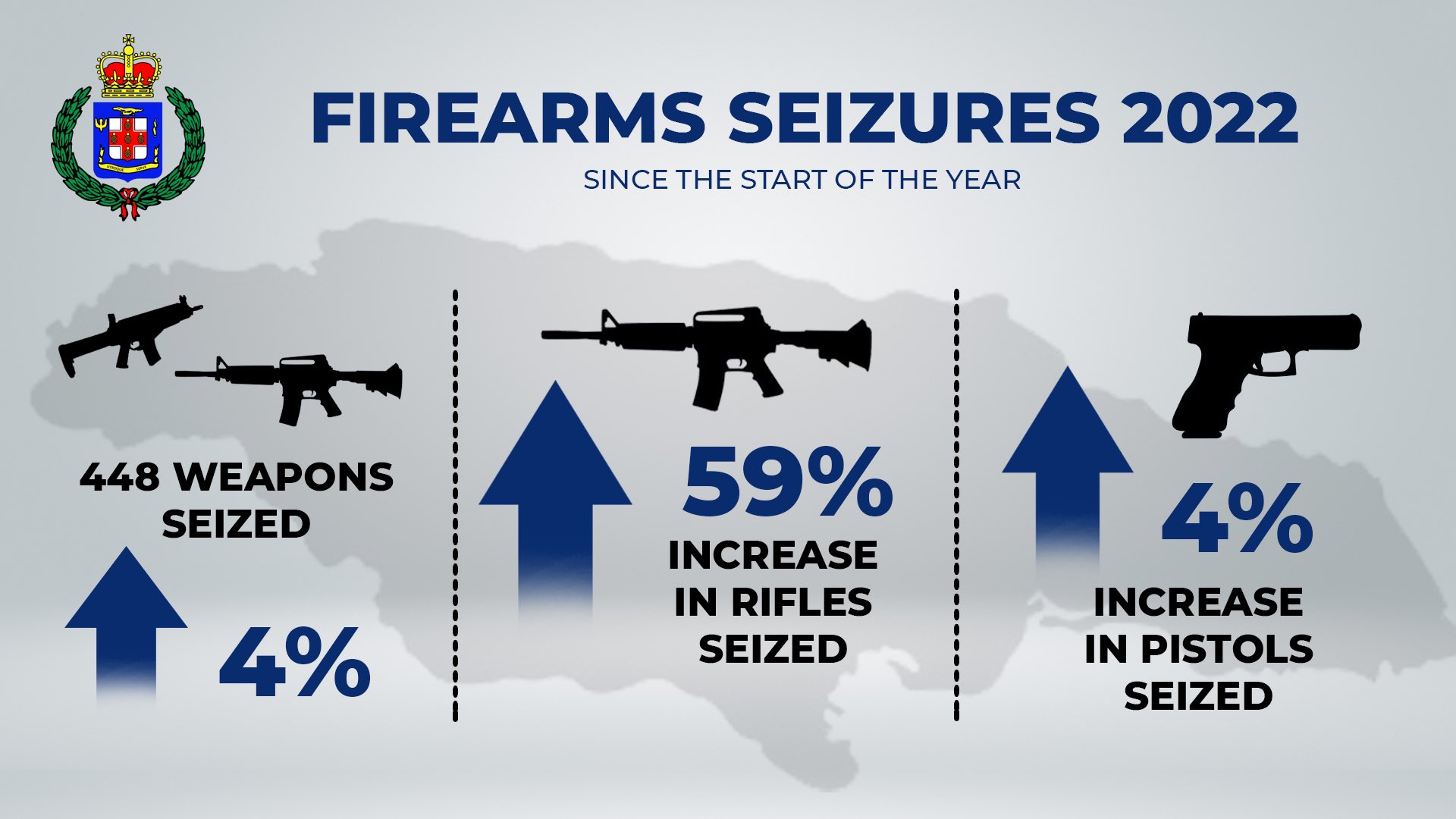 RELATED: JCF Communication 119 Line Out OF Service
RELATED: JCF Explores New Leads In Donaldson's Case, Constable Smith Not Implicated
RELATED: Bert Samuels Says Popcaan's Libel Lawsuit Against The JCF Will Be A "Slam Dunk"